Essential Business Presentation Software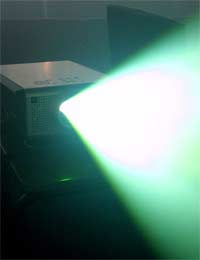 Essential business presentation software no longer consists of simple text and graphic slides. Today, business presentations must be a combination of graphics, text, audio and even video. Multimedia presentation software has taken business presentations to whole new level and is an important investment for businesses.
The Changing Face of Business Presentations
Gone are the days when a presenter could simply stand and talk with projector and a few slides. Today's audiences expect business presentations to be dynamic, fast moving and with plenty of interaction. Thankfully business presentation software has also moved on, and although the applications are sophisticated they are user friendly. Even the most computer phobic person should be able to use the new business presentation software to create visually exciting presentations.
Business Presentation Applications
Presentation applications will be dependant on the type of software you have. If you have multimedia presentation software then the applications will include:
3D Animation.
Digital photo integration.
Video integration.
Add music to presentations.
Graphics effects.
Excel charts integration.
Slide transitions in presentations.
Video transitions and special effects.
Business Presentation Uses
Business presentations are essential for marketing, sales and staff training and development. With today's online technology, staff and clients no longer have to leave the office to view these essential business presentations. Integrating recording and online applications mean that presentations can be viewed anywhere there is a computer, at anytime. Staff and clients in offices around the world can view these presentations, which is a very cost effective marketing and advertising tool.
Trial Presentation Software
Choosing the right business presentation software can be confusing with the numerous options available. Although most computers will come with presentation software built in they will probably not be up to scratch when compared to the sophisticated multimedia software. However, most multimedia presentation software is available on a free trial basis before you decide whether or not to buy. Comparing the presentation software you presently use with different trial packages should ensure you buy the right package to suit your needs.
Basic Business Presentation Software
Most computers will come with basic presentation software. Presenters will be familiar with Powerpoint presentation tools, and Powerpoint has moved on in sophistication. You can now easily add animation, digital photos and excel charts in a presentation using basic computer presentation software.
It should also be fairly easy to integrate video into presentations by using applications such as Windows moviemaker. Adding music should also not be too much of a problem with basic computer software packages, and tutorials and internet help are available online.
Multimedia Software
Multimedia software packages allow the application of audio and video into your presentations. These are sophisticated software tools that can create visually exciting presentations including 3D animation, cinema equivalent special effects and video. The packages are the ultimate for presentations but are designed to be user friendly. Most of these packages are available for free trial periods and have tutorials and online help available.
The Benefits of Multimedia Software
Using professional multimedia software will bring a new dimension to business presentations. Audiences are more responsive and presentations will be more effective if they look professional. Business presentations can be created entirely from a PC using this type of software. These presentations can also be stored as computer files as and when needed. They can then be viewed by members of staff who were unable to attend the presentation or viewed online. Online viewing allows for a much wider audience and is especially useful for home workers.
Business presentation software has come a long way since the early Powerpoint slides. Multimedia applications such as video and special effects allows for a more powerful and effective presentation. Sales, marketing and advertising can all benefit from implementing multimedia software into their business presentations.
You might also like...