How to Choose the Right Business ISP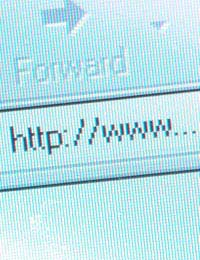 Any business that has a presence on the Internet should think carefully about how they buy their ISP (Internet Service Provider) services. Not all ISPs are the same, with many geared up for consumers and not to host business websites. Server downtime is the single most important aspect of running a business online. After all if customers can't reach your website, they can't buy your enterprise's goods or services.
The purchase of your server space and bandwidth should be approached with all the due diligence you would bring to any purchase of mission critical systems. This is even more important if your business is solely based online. Signing a service agreement with an ISP that doesn't suite your needs or that consequently cannot provide the levels of support that your service agreement outlines, can be a major headache for your business that it should try and avoid at all costs.
You can protect your business to a degree by making sure that the business ISP you are thinking of using is a member of the ISPA (Internet Service Providers Association) as membership can mean that if you do have a dispute with your ISP, this can be resolved with the help of the ISPA.
Also, with the rapidly expanding online commerce market, it is important to choose an ISP that can grow with your business. Don't underestimate the disruption that moving your online business to another ISP can have. Look for an ISP that has plenty of unused bandwidth they can expand into, and that they can offer an upgrade path for your servers.
ISP Buyer's ChecklistService Level
As your business will depend on the servers your ISP is leasing to your enterprise, ensuring these are functional 24/7 is vitally important. Thousands of pounds could potentially be lost if your servers are down for even a short period of time. Look closely at the service level agreement on offer from your ISP. The maintenance and monitoring levels should ensure your servers are always functioning.
Price
The cost of server space for business has come down dramatically over the last few years. This is simply because the E-commerce market has exploded, which has meant economies of scale have come into play. Assess the initial cost of your server space, but also look for any 'extra' charges that could be attached to your monthly or quarterly bill. Ensure you know the overall cost of your servers to enable better budgeting and avoid any high bills you were not expecting.
Connection to Backbone
One of the most important technical aspects of buying server space for your business is to ensure the company providing the service has a robust connection to the Internet. Servers have to make a connection to the Internet itself. These are sold to ISPs in different packages or 'tiers'. Tier 1 means the ISP has its own slice of the Internet. This is the most expensive tier, but the most desirable. Tier 2 and 3 are what are called leased backbones which means the ISP doesn't own their portion of the Internet connection. Tier 1 services are better, but are much more expensive than Tier 1 or 2.
Reliability
Some businesses do not buy what are called dedicated servers. A dedicated server simply means your business has its their own server. Some low cost ISPs are cheaper because your business shares the same server with what could be dozens of other businesses. As you can imagine, if one of the other businesses on your server has a problem, this could impact on your website. If you can, always lease a dedicated server.
Capacity
It is important to ensure that there are no bottlenecks when your customers are trying to get to your server. This can happen if your ISP has a high ratio of users all trying to use the same piece of bandwidth. Take technical advice about the capacity statistics your ISP should be able to provide you with.
Tracking
Your ISP should be able to provide you with full traffic statistics of the data that moves though your server. This information is imperative if you are to track if your investment is being returned to you as you expected.
You might also like...