The Internet and Your Small Business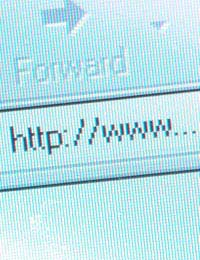 The internet has revolutionised the way people conduct business, and for small businesses it can be their most powerful tool. Small internet only businesses are now able to compete with much larger businesses thanks to online trading. The internet has opened up a global consumer marketplace that cannot be underestimated in terms of business marketing and profits.
The Business Power of the Internet
The business applications of the internet cannot be taken for granted whether you are a well established business or a small start up company. Marketing, advertising, sales and global communications can all be achieved at a fraction of the cost of traditional pre internet methods. Online shopping in particular is one of the largest and fastest growing markets, and there 20 million shoppers online at the moment.
The Internet and Global Consumers
Missing out on the potential of the internet means missing out on potential customers. If your small business provides any type of service or is product sales based then the internet is a vital requirement. Business management solutions such as point of sale, merchant accounts and delivery tracking coupled with the internet means that the entire consumer shopping experience can take place without leaving the home. Internet business websites do not only promote a local business presence but also a global one.
Internet and Communications
The telephone is no longer the communications choice when it comes to keeping in touch with colleagues, clients and consumers. Email and instant messaging (IM) have almost made telephone calls redundant. Staff and business clients now take it for granted that these facilities will be available to them. Emails can hold more detail, are instantaneous and most employees and customers actually prefer them to phone calls.
Other Internet Communication Tools
If you are not using the internet to its full potential then will be missing out on lot of customers. A generation of online shoppers are internet savvy, know how to make the most of this technology and will expect your business to also be internet aware. Other internet communication tools include:
VoIP; voice over internet protocol is a web based telephone system that costs a fraction of traditional systems.
Video conferencing.
Web cams integrated with instant messaging.
Connecting with the internet wherever you are thanks to wireless networks.
Interactive websites.
Internet marketing via websites and customer's mobile phones.
Home Workers and the Internet
Many small businesses cannot afford or do not need full time on site staff. The internet has made it possible to employ home workers from all over the world. In many cases some of the employee's required skills are very unique and these freelancers are easier to find through the internet.
Outsourcing work worldwide also means that costs and overheads are lower for a budget conscious small business. A great number of employees do enjoy the flexibility that telecommuting brings, and the right person for the job may just be a mouse click away.
Thinking Outside of the Box
There have been many e-millionaires created thanks to the internet and thinking outside of the box. Entrepreneurs have used the internet to its full potential to make the most of the global consumer marketplace. Small businesses can reap large profits by utilising the internet as the powerful business tool that it is.
Conducting business via the internet and implementing a good website can level the playing field with larger more established competitors. The advertising of business products now costs a fraction of the cost of more traditional methods and can reach a greater consumer audience than ever before.
The Future of the Internet
It is only a decade since the internet took off and intended developments over the next ten years have massive business implications. The increase in technology and the decrease in price mean that the internet will soon be affordable to everyone. Online shopping looks set to increase and no business can afford to miss out on this marketplace. Home working is becoming more popular and with ever rising fuel prices it now looks like a realistic and cost conscious option for many employees.
If a business uses the internet to its full potential then they should see an increase in customers and profits. No business can afford to underestimate the business benefits that the internet can bring, and it is essential to give an edge when it comes to attracting the interest of customers.
You might also like...