Leasing Technology for Your Small Business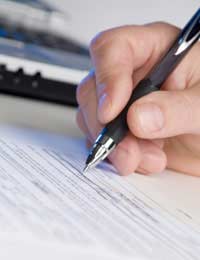 Leasing technology for your small business does make a lot of sense compared to buying. There are a number of distinct advantages to leasing your office technology including keeping up to date with competitors and saving your capital funds.
The Benefits of Leasing Technology
Buying office technology can take a large chunk from the capital funds of any small business. Buying office equipment will usually either mean a big cash outlay or taking a loan with the subsequent interest payments. Leasing technology will usually mean you have nothing to pay up front, and you can decide how long you wish to actually lease the technology for.
Staying Ahead of Competitors
Buying business technology also means that you are stuck with this equipment, usually until it is obsolete and needs to be replaced. With leasing, you can regularly update your equipment, which means you can change to the latest and most sophisticated technology available. It's true to say that in business, staying ahead of competitors is a very important part of the game.
For example, if your competitors use a voice over internet protocol (VoiP) phone system, they will have distinct advantages in the business market. Buying a VoiP system outright is usually out of reach for small businesses, but leasing this technology is an option that will not dent capital funds. Business technology leases also come with the option to upgrade equipment after a fixed period, usually six or twelve months.
Fixed Monthly Payments for Leasing
A great number of customers say that knowing exactly how much they will pay for business technology each month is a benefit. These are predictable expenses, and where leasing is concerned there are no more additional fees to pay, such as repair bills. Leased equipment is also usually tax deductible, either as a depreciating company asset or as an operating expense.
Lease to Buy Options
In the long run leasing may work out more expensive than buying, but with leasing you are not stuck with outdated equipment. If the customer does wish to purchase the equipment, there will usually be a lease to buy option at the end of the lease period. It is entirely up to the customer whether or not they wish to purchase the equipment. If the customer does not want to purchase the equipment they can simply update their technology and continue leasing.
Cutting Edge Leasing Options
The most up to date business computers and software are one of the major leasing reasons. Computers and business software are being continually updated and leasing is a cheaper way of obtaining the latest technology. In general, computer technology does need to be updated around every 18 months. Continually buying new equipment would take a large chunk out of capital funds, but customers that lease the computer technology can achieve this at no extra cost. In cases such as these it simply makes more financial sense to lease rather than buy.
Questions to Ask When Leasing
Businesses should always make sure they ask the right question when they approach a leasing company. Remember no contract is set in stone, and all the terms and conditions should be discussed before signing any contract. Questions to ask should include:
What are the shortest and longest lease terms?
Is insurance included throughout the lease period?
Will repairs be made at no extra cost to the customer?
Is there a lease to buy option?
Is there an early lease termination charge?
Can the customer add extra equipment easily throughout the lease period?
Can the leasing company supply the most up to date equipment?
How long does the customer have to wait before
equipment can be upgraded?
The benefits to leasing technology for the small business are obvious when compared to buying. Fixed monthly payments, repairs when needed, tax benefits, and the most up to date technology will all help the small business run more efficiently. Customers should always shop around to find the best leasing options available, and always read the leasing contract before signing.
You might also like...