Small Business Management Software Explained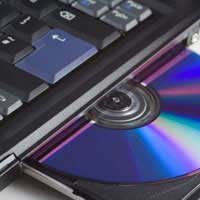 Business management software is a powerful and effective tool that is designed to enhance your business, and make work life easier. These software packages can be department specific and specific to a certain business sectors. The amount of applications is wide ranging, and all your business requirements from accounting to point of sale can be integrated using these software packages.
Small Business Management Software
Business management software is a tool that allows businesses to run more efficiently and effectively. For instance, if your business is primarily accountancy based or has an accounts department then an accounts software package can be implemented. This accounting software will have a number of different solutions such as tracking and analysing financial revenue. The main idea is to take the stress away from the workers as the software does all the hard work. It will only take this software a few simple steps to provide the same results as hours of employee labour.
Types of Business Management Software
Any type of business that uses computers regularly will benefit from business management software; in fact, most businesses would be lost without it. These packages can be installed separately to stand alone, or a number of different packages can be integrated within a business. Small business software packages include:
Inventory control and purchasing.
Marketing.
Deliveries and receiving.
Sales and Ecommerce.
Accounting.
Management.
Web based shopping.
Point of sale and invoicing.
Staff time, attendance and payroll.
Management Software and Business Areas
Nearly all businesses will have some form of management software; it is vital for quick and efficient daily business processes. The type of software that is implemented can be business dependant, and there is a wide range of different business department software available. Even a small, one person business will need certain management software such as accounts or invoicing. This software is designed to eliminate all of the other stand alone products that are usually supplied when you buy a computer. The packages can integrate with each other to provide the best solutions and quickest results for your business requirements.
Business Software Staff Training
Business management tools are designed to be very user friendly. Previously, staff would have to sit through long staff training meetings but this is no longer the case. Online tutorials and support are available with this software. If training is needed for a large number of staff then the software provider will be able to arrange this either offsite or at the business location. Live web based training is also available so that staff can learn from the comfort of their own desk.
Technical Requirements
The technical requirements behind the installation of business management software are minimal. An operating system such as Windows XP Professional or Windows 2000 Professional or similar is required. The management software provider will have technicians who will assist with the installation and make sure that the business computers, servers, and operating systems are compatible. There may be some changes needed to hardware or business networks but the provider's technical support team should be able to implement this.
Take a Free Product Demonstration
The marketplace for business management software providers is a large and competitive one. Shopping around will allow you to choose the best software for your business needs. Most business management software companies will have free demonstration CDs available or will allow you to download a free trial of their software. Try choosing at least three different companies and finding the one that best suits your business needs. Staff input from different departments will be helpful, and your IT support team should also be involved.
Most businesses cannot function without good business management software; it is the business backbone when it comes to business processes. This software is a cost effective, time and labour saving tool. Always make sure that you are satisfied that the software you choose will suit your business requirements, and will realistically help within your business.
You might also like...