The Uses of Small Business Software Packages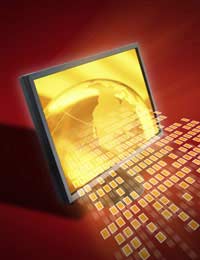 Small business software packages offer a range of business processes that can be utilised throughout a whole company. Software packages can help with solutions to financial accounting, spreadsheets, email management and even network security issues. Significant benefits can be had by implementing small business software packages especially when it comes to both routine and more complicated office tasks.
Small Business Software Applications
The type of software applications required will be dependant on your regular office processes. Most small business software providers will heavily advertise their core applications. What this basically means is the main applications within certain software packages.
For instance if you decide on a package that is mainly admin task related then the core applications will be word processing, spreadsheets, document production and some accounting applications. Businesses should be aware of exactly what will be most helpful to their staff and productivity from these software applications.
Benefits of Business Software Packages
The main benefits of small business software are increased efficiency and productivity with decreased human error. Depending on which software packages you choose there will be significant benefits to implementing small business software packages. These benefits will include:
Improved efficiency within business processes.
Reduced employee hours working on routine and complicated daily tasks.
Easy integration with other office computers.Easy bank reconciliation processes.
Charts and graphs to show your business growth.
Accurate and easy reports on a variety of different business areas such as VAT, tax, clients and profits.
Cost effective time and labour saving solutions.
Small Business Accounting Software
Accounting software is a very popular application within the small business sector. Accounting software is essential especially if the business does not have dedicated accounting staff. Core accounting applications will include data to enable VAT and PAYE calculation and reports. There will also be financial planning and business management spreadsheets that are user friendly no matter how financially wary the user is. No business should be without these applications and they are essential to accurately record and calculate a range of accounting tasks.
Small Business Security Software
Many small business software packages will include some built in online security measures. Security issues are a factor as most of these packages do utilise the ability to integrate with online solutions such as updating the software. Anti virus and spyware applications are essential to keep your computer system free from viruses and other potential online threats. Although your network may already use a firewall you can never have enough protection when it comes to online threats.
Small Business Software Licences
Small business software is usually sold under a licence; this means that there are certain conditions to be adhered to. For instance you may only be able to use the software on one computer or on a limited number of computers within a business. However many software providers will have packages whereby businesses can apply to use the software on multiple computers. Businesses should always enquire as to the conditions of the software licence before any purchase is made or contract signed.
Small Business Software Trials
Finding the right small business software will take a little research. Try using free online demonstrations to see the best software solutions for your own particular business requirements. Take some points of view from other staff members as to what applications would be helpful to streamline certain tasks and to increase business productivity. Shopping around should guarantee you find the best software solutions at competitive prices.
Small businesses will benefit from business software applications especially as a powerful, long term, cost effective tool. Routine and complicated office procedures can be accomplished efficiently, rapidly and without the likelihood of human error. Small business software is relatively inexpensive and should start paying for itself as soon as it is implemented within a business.
You might also like...