Using Technology to Promote Your Business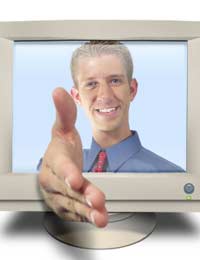 There are many cost saving benefits when it comes to using technology to promote your business. Not only will advertising in this way be cost effective but it will also enable you to reach a much wider consumer base. Using the internet to promote your company will also only cost a fraction of the price of traditional advertising methods.
Online Advertising
The internet has become the major tool that businesses now use to promote their products and services. It is a very low cost way for businesses to assert an market presence and attract new customers. If you compare the initial investment of implementing a website to traditional advertising methods such as newspapers and radio advertising it does make financial sense. Professional websites can cost thousands of pounds but the pay-off in terms of a global presence can be worth the money. Even a basic website should be a boost when it comes to bringing in customers.
The Benefits Of Online Advertising
Attracting customers to your products and services is one of the main objectives of implementing a website. Businesses that already use this technology will verify that the figures do actually speak for themselves. Reports have shown that using online promotional methods will allow small businesses to increase their customers by around 50% more than those not using this technology. Profits have also shown an increase by around 60% more than those businesses that did not use this type of technology. Online promotion is vital for any company to increase their profits and consumer base.
Ways To Advertise
Websites are one of the main tools that businesses use to promote their products. Other online promotional methods will include:
Register your website with all the major search engines
Advertising on social networking sites
Use online business forums where you can add links to your company
Link to other companies that you use including suppliers websites
Place your website address on business cards and company vehicles
Use larger retailers to sell and advertise your products
Use ad banners on other sites to advertise your company
Online Self Promotion
Writing search engine optimised (SEO) articles about your company should help you to reach a wider audience. Writing articles with keywords that search engines will pick up on is an inexpensive way to attract customers. Search engine marketing is a proven way to bring in new customers and is also a cheap way of advertising. The more customers you can bring to your website the more cost effective this will be. Even if a customer does not buy from your site they may refer you to a friend or colleague.
Use Offline Advertising
Although you will want to concentrate on advertising online there may be the need to use offline advertising methods as well. An initial newspaper or radio advert featuring your web address can direct consumers to your website. Also make sure that every piece of business stationery that you send out has your web address included. This can include promotional literature, product catalogues and business cards. Never miss an opportunity to pass on your website address.
Using Other Websites
The internet is a global community and there are many ways to place your website address on other sites. Adding your web address in the form of a link on other sites is often encouraged and it's usually free. Businesses can help each other in this way if they use each others products and services. There are also many business promotional sites that are designed exactly for this reason; to promote businesses in the local area free of charge.
The possibilities when using this type of technology to promote your company are limitless. The web is ever expanding and the potential for growth within your company using the World Wide Web is available at a low cost. Start-up businesses should always take this sort of low cost advertising very seriously. Major businesses now use the internet to its full capabilities and it should not be underestimated as powerful marketing tool.
You might also like...