VoiP Uses for the Small Business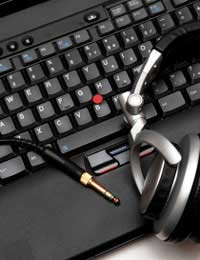 The main selling point of voice over internet protocol (VoIP) within the small business is the cheaper call costs. But VoIP also has other business uses and can increase productivity within the workplace. Continual VoIP developments mean that this system looks set to be a vital piece of business communications equipment.
What is VoIP Technology?
VoIP uses internet technology to allow users to make telephone calls through a broadband connection rather than the traditional telephone lines. VoIP transfers your calls over the internet as data, and the signal is then converted to a normal telephone signal before reaching its destination. VoIP uses internet telephony via your computer or a VoIP telephone. Calls can even be made outside of the office using laptops and headsets or handsets.
Small Business Benefits of VoIP
Low calling costs is one the VoIP selling points for the small business. But other benefits will include:
VoIP is a portable phone system as long as there is a broadband connection such as WiFi.
VoIP telephone system and broadband can be obtained through only one IP provider, no need for separate communications providers.
Phone numbers can be a certain area code even if business users are not located in that area.
VoIP can be integrated with email, fax and web conferencing.
Has many free features including voicemail, call waiting, call return, and caller ID.
Call forwarding to specified numbers such as home numbers or email voicemail.
Calling Cost of VoIP
For the small business, calls through VoIP are significantly less expensive than traditional telephone lines. The tariffs and contracts will depend on the provider but many do offer unlimited calls between VoIP users or there may be a very small fee. VoIP is particularly attractive for small businesses that make international calls, and it will not take long before this system pays for itself.
Where to Find VoIP Services
As an internet communications service you will easily find VoIP providers advertising on the net. However, most major British telephone providers do now offer VoIP services. Small businesses should always compare providers in order to find out who is offering the best rates. VoIP is continually developing so always ask the provider's policy on upgrading. If you are considering using VoIP within your small business then ask for a free trial before signing any contract.
Disadvantages of VoIP
With all of the above benefits it may seem that VoIP is faultless but there are a few minor disadvantages to this system. If your internet network experiences downtime so will your VoIP system. This will also be the case if there is a power shortage; you may not be able to access internet facilities or your VoIP telephone facility. Some users have found VoIP to be of a lesser audio quality that traditional telephone lines, although this should not be a problem for all users. VoIP is a system that is in continual development so these problems should all be ironed out given time.
Future Developments of VoIP
Small business users will not have to wait long to benefit from the many new VoIP features currently in development. Call prices are set drop even lower, and a greater variety of VoIP phones will be available including handsets with touch screens. Video conferencing is set to be the next big VoIP development as the service and amount of users increase.
VoIP does look set to become a very popular cost effective communications business tool. VoIP prices are extremely competitive and not out of the reach of even the budget conscious start up businesses. Continual technology development should mean that VoIP technology becomes an essential small business tool.
You might also like...