Small Business Website Options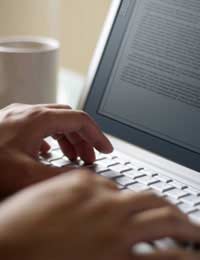 A website is a vital business tool no matter what service your small business provides. Consumers now take it for granted that companies will have their own websites and will be able to browse their services online. Website will vary in price and user interaction capabilities, but at the very least should allow the public to view the services the company offers.
The Benefits of Business Websites
Websites have made a huge impact on business in the last decade. Many small businesses may think that they can live happily without a website simply due to the fact that their business does not actually sell products. But there are 20 million online consumers, and regardless of the type of small business you have, this is a huge consumer market that cannot be dismissed. Benefits of a business website will include:
Global marketing and sales options.
Business and consumer interaction.
Wider customer market.
Increased sales.
Increased business presence both locally and globally.
Business transactions can be completed entirely online.
Websites are very cost effective when it comes to advertising.
Websites allow businesses to be available 24 hours a day, seven days a week.
Websites and Business Competitors
A professional website is vital when it comes to competing with the big corporate sellers. If a small business website is professional looking with plenty of user interaction then customers will take the business seriously. Websites that include video and instant messaging application will cost more than basic websites. However, customers are more likely to take a business seriously if they have a professional website that has plenty of user friendly applications and is easy to use.
Website Costs
The cost of a small business website will depend on how professional you want your business to appear. Websites can be created very cheaply but they will also look cheap. Business websites created by professional designers can cost thousands of pounds but the difference is there to be seen on the screen. There are website templates available that can be implemented with very little expense, but this could reflect badly on the business. Business people know that image is a key factor and first impressions count. Spending more on a professional website will mean that a business can compete with bigger competitors.
Online Shopping and Business Websites
Perhaps the biggest ever change brought about by the internet is online shopping. If a business has anything to sell or a service to offer then a website is a must. Customers not only expect businesses to have their own websites but also expect to be able to conduct the entire transaction online. This will include browsing photographs of goods, purchasing goods and paying by credit or debit card. Any business that sells products cannot afford to be without a website and it is now part and parcel of business trading.
Websites and Communications
The best website will have a variety of communication applications. These applications will be more than just a basic contact telephone number. The option to email, instant message and even VoIP call the business should be available to all customers. More sophisticated websites will have boxes that flash up when a customer is browsing their site asking if they wish to speak to representative. These tools are vital to ensure good customer relations. Even if the small business is a one person operation, it can seem like a much larger company to the consumer thanks to a professional website.
The impact of the internet and websites cannot be underestimated in the business marketplace. Dismissing the implementation of websites purely due to cost will mean lost profits. Professional websites will mean you are making a long term business commitment to your customers, and repeat customers are more likely with a company that appears and acts professionally. A professional business image can be achieved with a good website, regardless of the size of business.
You might also like...