Cost Effective Computing for Businesses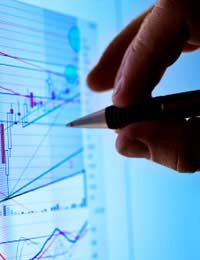 Cost effective computing for businesses can include energy saving technology systems and harnessing the capabilities of the internet. Computers should be used to increase a company's efficiency and productivity levels. Using your computing systems to their full potential should have a positive impact over a number of levels.
Computing Systems And Your Business
Computing systems are usually the backbone of any company. Just look at how productivity drops when computers and networks crash leaving staff to sit and wait on IT support arriving. Good computing systems will be needed throughout most departments in most businesses. By utilising this technology to its full potential you should be able to increase productivity and profits. The benefits of a good system will include:
Increased productivity and profits
Increased efficiency in everyday office tasks
Access to the internet with a range of cost effective business solutions
Accelerated capital allowances for the implementation of green technology computing systems
Access to a low cost, high quality communications system
Access to a global consumer audience
These are only a few of the benefits of any business computing system. Software packages are becoming increasingly sophisticated allowing businesses and consumers to become much more interactive. Implementing any computing system into a business will be an investment that should bring in great rewards and aid growth.
Green Technology
Businesses that implement what is known as green technology can save money. Green technology will save on energy consumption and there are accelerated capital allowances available through the government. Computing systems that are installed and linked to monitoring and controlling an office's energy consumption will allow you to benefit from an enhanced capital allowance. There are also energy efficient computers, monitors and servers available that will drastically reduce your power consumption and save your company money.
The Power Of The Internet
No company can afford to underestimate the business potential of the internet. Online selling, low cost advertising and marketing, and efficient time saving payment methods are just a few of the benefits. Many online only businesses turn a good profit and reduce their overheads significantly using the internet as their marketplace. If a small company wants to compete with larger businesses then this should be one of the first tools they invest in. The cost of implementation is very low compared to the rewards that can be brought to a company via the internet.
Cost Effective Communications
There is no doubt that computers have become the number one way that businesses and consumers use to communicate. Email, instant messenger, video and teleconferencing have all made a significant difference to the way businesses communicate. Again, these features are very easy and inexpensive to implement into any company's network and they will save time and money. These communication systems have been responsible for drastically reducing costs and email is now the preferred communications method.
Think Global Not Local
If you are a company that sells any product then it will be beneficial to think about online selling. Most businesses will either use online selling as either a primary or secondary selling method. With online selling you have the opportunity to reach a consumer audience on a global scale at very little cost. The UK has the second largest active amount of online shoppers of country in the world. They are just as happy buying from America as they are from the local high street if the price is right. Missing out on this selling method will cost your company customers and profits.
Implementing Your Computing System
The good thing about implementing a reliable computer and network system is that it needn't be expensive. Leasing is available and this can easily be figured into any budget. The price should be fixed for the length of the lease and upgrades should be available at no extra cost. Leasing of course will mean that you do not own the computers and they cannot be seen as company assets. However, it also means you are not left with outdated depreciating equipment as you would be if you had purchased the hardware outright.
A good computing system is a must when it comes to looking for cost effective business tools. This is vital requirement for most businesses and the initial investment should be well worth the money. Information and advice from IT support staff and technology advisors should be used before you decide on the hardware and software needed within your company.
You might also like...