Including Technology in your Funding Plan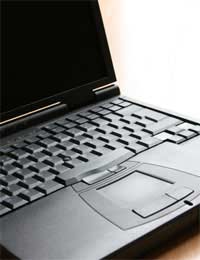 Including technology in your funding plan will be more than simply stating the number of computers you are going to buy. Most businesses will rely heavily on computers and this can mean a sizeable initial cost. Investors will scrutinise exactly where their money is going and will require a detailed breakdown.
Assessing Your Needs
Funding plans do need to be clearly thought out before the first draft is even written. Technology requirements will usually play a big part in any business, and some businesses will be solely driven by technology. A detailed report will be needed and the cost will need to be researched before it is actually included in the proposal. Keep in mind the people who are actually going to be using the computers; will training be required and which departments will actually need the computers.
Computerising Your Company
E-commerce has become a huge part of today's business world and most businesses use it as either a primary or secondary selling tool. If e-commerce plans are to be figured into funding proposals then these details will be scrutinised by any investors. E-commerce details can be included in the equipment required section or in the services offered section. Make sure you explain your e-commerce plan clearly without using jargon that is designed to make you sound more professional. A plan should be clear, concise and easy to read without paragraphs of complicated jargon.
Cash-Flow Forecasts
Technology costs will also have to be included in cash-flow forecasts for the next two or three years. Any required equipment that you are intending to buy or lease will need to be included. You will also need to include running costs and maintenance costs. Talk to the technology providers to gain an idea about upgrading equipment and the costs involved in this. Will IT support staff be needed and how much will this cost? If you are buying the equipment then this can be considered an asset but if you are leasing it then these will not be considered company assets.
Going Green
Companies should consider using only energy efficient hardware, machinery, transport and energy sources, and this should be included in the funding proposal. There are government tax allowances available for companies who do go green. The tax allowance is generous and can be highly beneficial during the first working year.
Research Your Requirements
Make sure you have thoroughly researched all of your requirements before placing the details into your plan. If computers are to be used then take meetings with businesses that sell specialised hardware and software that will be specifically needed within your company. Obtain as much detail on costing as possible including credit terms and any available discount for bulk buying. Think about the software that will be needed for different departments and the cost of implementing these packages.
Mention The Benefits
Mention the benefits of the technology in your business plan. Implementing teleconferencing systems will cut costs especially if you are going to be employing teleworkers. Online selling can make a significant difference to profits and this should also be mentioned. The initial cost of implementing the hardware and software needed for online selling can be very low when compared to the customers it can attract. E-commerce will also help smaller businesses compete with larger businesses in the sales market on a global scale.
Funding plans do need to cover almost every aspect where cost is involved. You do not need to give away all of your business secrets but investors will want to know where their money is going. If you are buying technology then it will be an asset and can be sold should any problems arise; this fact should make investors less nervous. Always take advice on writing proposals from experts and never simply jump into the process without careful consideration.
You might also like...