Using Technology to Sell Online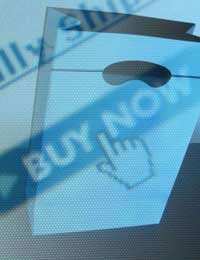 If you are not using technology to sell online then your business will be missing many opportunities. Selling online is undisputedly a sales booster and can easily widen your consumer base for a very small investment. Internet technology is an inexpensive way to market and sell goods, and the potential to reach new customers should not be underestimated.
Internet Technology Basics
Online selling is a real winner in terms of the potential growth of your company. Implementing the basic technology needed to get started is inexpensive. A good computer and an internet provider are the minimum requirements needed. Many people have created their own online only businesses with only these bare essentials. Larger businesses that have figured in internet selling will usually have more computers meaning dedicated servers and IT staff. All of this technology can be rented for a low cost and even IT support staff can be hired on an "as needed" basis.
The Benefits For Businesses
There is no doubt that selling via computer is the way forward. Britain has the second highest percentage of active website shoppers in the world and that figure looks set to increase. Buying goods and services from websites has become safer, cheaper, and more convenient, and it gives consumers a much wider choice of options. Think of any business that sells goods or has a service to promote and they will usually be backed up by a website. Any company that does not utilise this type of selling technology will be losing custom to the businesses that do.
Beating The Competition
Having a professional website will attract customers and keep the playing field level with larger competitors. You may only run a one person business but consumers do not need to be aware of this if you use a good, interactive website. Implementing a good website will cost money but it is a one off investment that should bring in more custom. The website can be used for marketing, advertising, selling and receiving payments for your products and services. It can also act as an inexpensive communications device between consumers and your company.
Using Feedback
Feedback from customers is important and can help with keeping stock levels of popular products high while minimising the less popular products. By using this technology to track the buying habits of your customers you can make your company more efficient and keep overheads low. Positive feedback from customers can also be placed on websites to help build your company's reputation as a trustworthy and professional seller. Customer feedback and referrals are just two of the ways to market your company inexpensively.
Other Considerations
Setting up an online business may look like an easy option but there are considerations. A website will need to be designed by professionals and the more user-friendly the better; this will cost money to implement and maintain.
Merchant tools for payment and credit card processing will also be required and delivery issues will also need to be considered. There are also certain government rules and regulations that go along with online selling and professional advice will be required. New businesses should also figure into any funding applications the cost of buying and implementing the technology needed.
The business capabilities of the internet should not be underestimated. Selling via websites can help businesses to reach a global consumer base and the growth potential is limitless. This is a very low cost way to boost the profits and visibility of a company, no matter what size the company is. The technology used is inexpensive but as a selling tool it can be the most important part of any company.
You might also like...