Technology to Aid Business Growth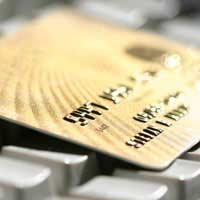 More and more companies are recognising the benefits of technology to aid business growth. The internet is widely perceived as one of the major ways to aid business expansion. Utilising computers, e-commerce and online shopping can make a significant difference to your company on a local, national, and global scale.
The Internet And Company Growth
Business growth relies on continually updating and implementing new ideas. Many of these ideas will come from the company's biggest assets; its staff. However technology will usually be the next step towards implanting these ideas into the real world. The internet in particular has been one of the major sources towards increased trading in recent years. There are a number of businesses that exist solely thanks to World Wide Web and its capabilities.
Online Shopping
Home shopping has revolutionised the way consumers buy goods and use services. Think of a business and there should be an internet site where you can browse and purchase goods, and have them delivered straight to your door. The technology used is inexpensive to implement and maintain, and although it can become outdated quite quickly it is inexpensive to upgrade. Consumers now expect businesses to have their own websites, and in many cases will not take them seriously if they don't. If a consumer hears about a new product or service that interests them one of the first things they will do is check for a website.
E-Commerce
E-commerce again relies on computer technology and web capabilities. E-commerce uses online selling via websites to reach a wider consumer base. Websites are the virtual shop window to your company. They allow consumers to view either goods or the service that your company provides from the comfort of their home or office. However, if you are planning to utilise this type of technology to its full potential you should realise that it can have affect on every part of a business.
Implementing an e-commerce strategy will need to include marketing and advertising, information technology, sales, suppliers, purchasing and manufacturing. Bringing e-commerce into you company should be looked at with a long-term commitment and should be analysed thoroughly before implementation. Specialist skills are required for complex websites and legal issues will also be involved, which are only two of the reasons why professional advice should be taken.
Online Payment Facilities
Any company that is considering moving into online selling will need to implement full payment facilities. Payment facilities should include accepting debit and credit card payments securely using encryption methods. There should also be merchant facilities to allow payments to and from bank accounts and a host of other payment options. This technology is not expensive to implement but it will lead to the increased efficiency of both payments and invoicing.
Going Green
Environmental issues are a hot issue for both the public and businesses. Becoming environmentally friendly will not only save your company money but will also enhance your company's image in the public's mind. There are a number of energy efficient technologies available including energy saving computers, monitors, lighting and heating equipment, and communication devices. Going green may also provide your company with tax breaks if you meet government stipulations.
Global Expansion
One of the biggest features of e-commerce is the opportunity to reach a much wider consumer base. Online trading means that you can market and sell your products to anyone, anywhere. The potential to reach global consumers can be achieved at a fraction of the price of using traditional advertising and marketing methods. Businesses that do not use this form of technology will find it hard to compete with other companies that fully utilise the capabilities of the internet.
Future growth will depend on looking at new ways to reach consumers. Investing in this technology is not expensive and should bring rewards to most businesses. However, a long-term commitment will be needed to build up your reputation, and continual technology development will also be needed to keep up with competitors. There looks to be no decrease in the business capabilities of the internet, and forward thinking companies should take full advantage of this type of technology.
You might also like...