Easy Instant Messaging and its Uses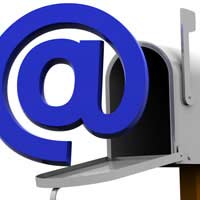 Instant messaging is an easy to use application that has many advantages for businesses. Once thought of as simply an Internet home based communications tool it is now being fully integrated in the workplace. However, instant messaging does have a downside as well as the many benefits.
What is Instant Messaging?
Instant messaging is a way for workers to stay connected and talk with each other over the Internet via their computers and servers. Businesses can have their own instant messaging applications or can use one of the major web sites messaging services. Messaging is a way to contact other workers, or even customers, instantaneously in real time. Unlike emails there is no time delay with instant messaging and conversations can be held as they happen.
Benefits of Instant Messaging
Instant messaging had many application uses as a communications tool in the workplace. These uses include:
Instantaneous contact with colleagues and customers.
Time saving device as opposed to telephone calls or emails.
Video contact applications.
The ability to see the status of colleagues in the workplace, for example if there at lunch or in meetings.
Instant messaging can applied to mobile phones and laptops for workers in the field.
Files can be sent and downloaded via instant messaging.
Instant message conversations can be saved and viewed later.
Less additional conversation with instant messaging as users usually keep information short and simple.
Disadvantages of Instant Messaging
Instant messaging is one communications tool that has been openly abused by workers. There is a great temptation to use this tool to contact friends and family throughout the day. However, many businesses will turn a blind eye to this as long as it is not overly abused. Workers that do abuse instant messaging should remember that it is not confidential. If business owners want to check what is being said via instant message they do have that right, and messages can be saved and viewed later.
Home Working and Instant Messaging
Instant messaging is a fantastic tool for home workers and outsourcing. It allows the home worker to keep in touch in real time via the business messaging service. No phone calls, no emails, simply open the messenger and contact the workplace. Home workers can transfer files and photographs and view who they are actually talking to all with the click of a mouse. As this application is global it has great advantages for outsourced workers around the world. It is also costs a fraction of the price of a telephone call to another part of the world.
Security Concerns and Instant Messaging
There have been some security concerns with instant business messaging. Instant messaging can be hacked into just as any other software can. There is also the concern that instant messaging can be anonymous as users can pick their own instant messaging identities. Before any instant messaging service is implemented a consultation should be held with IT personnel to discuss any security issues.
Sharing Personal and Business Data
For businesses with their own IT support the sharing of personal and business data through instant messaging should not be a problem. However due to security concerns it is never a good idea to send confidential information via instant messenger. Instant messaging attachments can carry viruses that penetrate firewalls and damage computer software. IT staff should make workers aware of this danger, and anti viruses scanners should always be used before opening any attachments sent via instant message.
As a communications tool instant messaging has some very real benefits in the workplace. Messaging is easy to implement and staff can be easily trained in using this business tool. In fact, instant messaging has now taken over from emails and phone calls as a communications tool in many businesses, and it looks set to continue as a popular business communications application.
You might also like...