Essential Human Resources Software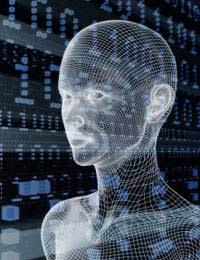 Human resources software is designed to take the stress and strain out of the many daily processes required by this department. The applications required from the software will be dependant on how many staff actually work within the company. But there are a number of different software solutions available that can be tailored to your unique business requirements.
Essential Human Resources Software
There is no doubt that HR software solutions are necessary within a small business, even if there are only around 10 staff members. There are a number of tasks that can be processed more efficiently and rapidly without human error by using this essential software. Software for personnel management records, timekeeping and absence records, and training management can all be easily integrated into any company system.
Human Resources Software Benefits
There are a number of significant benefits to using HR software. These benefits will include:
Reduction in time it takes to process routine daily tasks.
Easy tracking of employee timekeeping and absence records.
Software can actually delegate certain HR tasks to different employees.
Warning systems that highlight when certain tasks need to be processed.
Cost and time saving benefits by reducing the amount of employee hours needed to perform processes.
Efficient analysis and reporting of HR data.
Tailoring your HR Software
HR software can be customised to your exact requirements and can also be integrated within various departments.Certain human resources processes such as checking holiday allowance can be performed by the actual employee that is looking for this information. This allows other staff members to undertake smaller tasks while leaving the HR department free to concentrate on other essential departmental issues.
HR Software and Business Size
The type of HR software applications required will be somewhat dependant on the business size. The more staff within a business then the more widespread the solutions can be. However an HR department can decide which applications they would like to incorporate within their system. Add on modules can be incorporated as and when needed such as payroll integration with timekeeping technology or the addition of staff training modules. Most of the HR applications will have facilities available so that HR staff customise and add their own fields and menus to the various templates and reports.
Cost Effectiveness of HR Software
Human resources software isn't expensive; in fact the basic software can cost less than one hundred pounds. The more sophisticated the packages the more the price will rise. But once the software is implemented it should quickly pay for itself with regards to time and labour saving applications. The software is very easy to implement into a business system and is extremely user friendly.
Use Online Demonstrations
Businesses should shop around and compare the HR software in order to tailor the packages to their requirements. As with most business software there are online demos available at no cost. Downloading these trial demos will allow HR departments to work out the best solutions for their needs. Smaller businesses should only need the most basic software packages and these are very reasonably priced. There are plenty of HR software companies advertising on the internet; compare prices and applications to find the best software for your company.
HR Software Help and Support
Although most HR software packages are designed to be user friendly, support and help may be needed from time to time. Businesses that do not have dedicated on site IT staff may find it helpful to buy software from a company that does supply online help and support. Many software providers do have dedicated help personnel that can be contacted either online or via the telephone. Support personnel will be able to sign into the software remotely and can then help with any problems while talking to the HR staff.
There is no doubt that HR software is indispensable to enable fast and efficient departmental procedures. Software integration with other departments also makes the software a time and labour saving solution. HR software is very inexpensive and should pay for itself quickly after it is implemented within a business.
You might also like...