Support Services When Technology Goes Wrong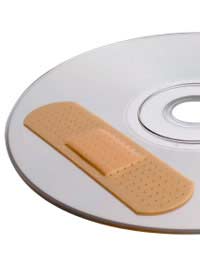 Support services are a vital part of any business due to the inevitability that technology will break down from time. There are numerous avenues that businesses can take when technology does go wrong but it is important to have excellent support services that can be trusted.
When Technology Goes Wrong
Although technology is designed to make life simpler it can break down from time to time. This can be very frustrating for users especially if work is lost. Other consequences can include the slowing down of productivity and an unprofessional appearance if the technology breaks down in front of clients. It is vital that reliable and trusted support services can be called in quickly to eliminate any technological problems.
Support from Leasing Agents
If you are a business that has leased your technology then there should not be much of a problem having repair work done. Leasing agents usually have their own repair companies on hand to sort out any problems with their equipment. If they do not undertake repairs themselves they should have names and numbers of repair companies that work on their behalf. Repairs should be free of charge to companies that have leased the equipment or there may be a discounted set repair fee.
IT Support Services
IT support services are a big business due to the fact that there are not too many companies that can function without their computer systems. One crashed computer will usually not be a problem, but when a server goes down then it is time to call in the IT professionals. Computer systems that have gone down will affect communications as well with the loss of Internet facilities and emails. Even a temporary problem in this area can cause a loss of business and can see a decrease in productivity.
Finding IT Support Services
Finding IT support services should not be too much of a problem; the Internet and telephone directories will usually be all that is required. However finding reputable IT support services that are experienced in your particular computer systems and software may take a little more research. Word of mouth referrals from other companies is a good way of finding IT support services. Remember the IT support company you choose will have access to all your computer system's networks and passwords, so they do have to be trustworthy.
Small or Large IT Support Services
The choice of whether to go for small or large IT support services is entirely down to the business owner. Many small business cannot afford or do not need the services of the larger IT consulting companies. Smaller local IT companies will usually be cheaper as they have lower overheads than the larger companies but they may not be familiar with your company's computer system. Larger IT support services will usually have dedicated IT staff, telephone hotlines, and emergency call out facilities.
Small businesses should weigh up whether or not it will be advantageous to hire the larger IT consulting company. If your business only has a few computers and a standard server and operating system then the smaller IT company will usually be suitable. Small IT services will also often have fewer clients meaning their services may be more dedicated.
Communications Support
Telephone communications are always rented so there should not be a problem when this area breaks down. The telephone company should deal with any repairs, and if Internet services are also rented from the same company then these should all be dealt with as one. Repairs should not be charged for in this area, and any upgrading of equipment should be automatic after a set contract period.
Good IT support services and other technological equipment engineers are vital components of any business. Businesses should set in place their support services as early as possible. By doing this they will be able to safeguard against loss of productivity, and disgruntled staff and customers when technology does break down.
You might also like...