Using Wireless Hotspots for Your Business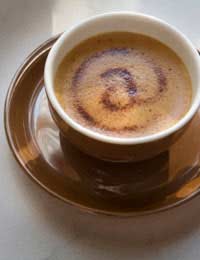 Wireless hotspots have become very popular in the business world. Workers are now no longer confined to their desks as internet access has become freely available using WiFi technology. There are over 10,000 WiFi hotspots in the UK that are free to use, but businesses must keep security in mind when logging on.
Wireless Hotspots Explained
Wireless fidelity (WiFi) uses radio signals to transmit data via a wireless network. WiFi radio signals are transmitted from antennas and are then picked up by laptops and computers that are WiFi enabled. This simply means that if you are within range of a WiFi signal you will be able to access broadband internet without the need for cables. However, the wireless signal must be "open", meaning that it must not be security protected with a password.
Where to Find Wireless Hotspots
In most cities and towns there will usually be wireless hotspots available in pubs, restaurants, cafes, hotels and airports. These are open WiFi networks meaning that anyone with a compatible laptop can come in and log on. Users will usually only pay for goods bought in the café or pub and will then have free access to the internet. Wireless hotspots are continuing to grow as many stores, cafes, and hotels see the value in offering a service such as WiFi to their customers.
Business Uses for Wireless Hotspots
Business users have found wireless hotspots a very attractive internet solution. Salespeople who frequently stay in hotels can use WiFi facilities free of charge to stay in contact with the office. Most laptops now come with wireless capabilities built into them, and many offices have installed WiFi technology, especially for visiting colleagues. Wireless hotspots have become vital for in the field workers to receive and transmit data to a variety of business locations.
Wireless Hotspots and Security
There have been some worries over security issues connected to wireless hotspots, especially for business users. One of the real problems is integrating a WiFi system and then not taking the proper security measures to protect data. Corporate data theft is on the increase due to unprotected wireless systems, but there are simple password and encryption methods that can be applied to prevent this.
For personal WiFi systems in the home and office this should not be a problem as passwords can be installed for the wireless network. However, wireless hotspots in public areas are deliberately left unprotected, free for anyone to use. In fact individuals have been prosecuted for WiFi theft, but it is very rare for this to happen, and almost undetectable. IT support should be able to easily apply security measures to wireless systems in the office environment.
Finding Wireless Hotspots
It is not too hard to find a wireless hotspot, especially in busy town centres. Most cafes, pubs and restaurants that supply this service will advertise on their windows. A WiFi enabled laptop will have the facility to show the user if they are picking up an open wireless signal. In many cases in densely populated city areas there will be multiple WiFi signals. The closer you are to the wireless hotspot the stronger the signal will be, and of course it does need to be an open WiFi signal. In cities such as Paris many people consider WiFi free for all to use and will deliberately leave their WiFi signals open.
Wireless Hotspots and Mobile Phones
Wireless hotspots are not just for laptop use. Many mobile phones now have wireless technology integrated as standard. This means that mobile phone users can pick up wireless signals and then browse the internet for free and even make voice over internet protocol (VoIP) calls for free. The business applications of these services are very useful, especially for business people who want to stay in touch with the office while staying at hotels.
Wireless hotspots are becoming increasingly popular for both business and personal users. The number of hotspots around the world is increasing rapidly. This means greater access to internet and communications facilities for on the go business users. Wireless technology can be a very useful technology as long as the proper security and encryption measures are taken.
You might also like...